The GSP Fleet Renewal Service Center will help cargo owners reduce their emissions from transport by 50% by 2030. At the same time, the Center will help trigger demand for green maritime transport solutions as a basis for fleet renewal.
GSP Service for vareeiere (GSP Service for cargo owners)
An increasing number of customers are setting goals and developing strategies for zero-emissions transport. Public enterprises want to place greater emphasis on the environment when contracting transporting services. In several sectors, such as construction, the potential for competitive green sea transport is great. However, experience shows that motivation, will and competence are often lacking. If the market is to prevail alone, the green maritime transition will take a long time, something we do not have if we are to achieve national targets for emission reductions.
Experience from the GSP over the past five years has shown that the most important thing to do to achieve an efficient green transition, is to quickly develop markets for the use of green technologies. Experience indicates that the time leading up to green fleet renewal can be significantly reduced by involving cargo owners in studies that analyse cost-effective and sustainable logistics solutions.
The goal of GSP Service Center for Cargo Owners is to develop early markets for green sea transport that entail ordering new green cargo ships or retrofitting and improving existing ships. The following services will be offered to participating cargo owners:
Identify the potential for green sea transport: Map, evaluate and prioritize shipments that are relevant for green sea transport. Identify synergy opportunities between cargo owners. Identify operational factors and technologies that lead to increased efficiency, reduced energy consumption and reduced environmental emissions. Map and evaluate relevant transport suppliers and solutions for green sea transport.
Assistance in developing a strategy/action plan to halve transport emissions by 2030.
Establish green transport contracts: Define the project, evaluate solutions, and set realistic requirements for a request. Find and evaluate public support schemes for the project. Assistance in making a request for green sea transport. Assistance with tender requirements and evaluation of solutions in the tender phase. Describe the project for the establishment and marketing of good practice. Assessment of profitability.
The price of the service must be at a level that makes the Service Center attractive to cargo owners – between free and low cost depending on the interest in the services. To speed up the program, the services will be guaranteed free of charge to the first three cargo owners. It is not the intention that the Service Center should deliver services that are in competition with well-established services that are delivered in the market today from e.g. ship designers, class companies or consultants. The purpose of the service deliveries is to fill a void where there are currently no established services. The purpose is above all to speed up a green fleet renewal program where there will be positive climate, environmental and business effects for all players in the value chain.
Furthermore, it is important that the Service Center does not have a distortive effect on competition. Especially in connection with tender competitions, transparency is important, to ensure that all bidding shipping companies have the same information about what the Service Center can contribute. The Service Center shall offer competence development on equal terms.
Contact for cargo owners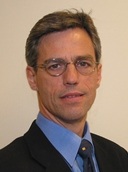 Eivind Dale
Senior Principal Consultant, DNV GL Maritime Advisory
Phone: +47 93 05 98 22
Email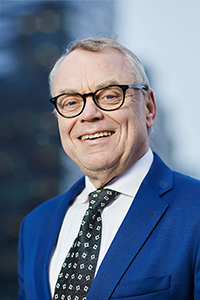 Hans Kristian Haram
Managing Partner, Flowchange
Email