The GSP Service Center for green fleet renewal will contribute to establishing financing for green and cost-effective transport solutions. Public and private sources of funding are crucial for supporting an efficient green transition.
Interest in and the return on green investments is growing strongly. Investors are focusing on ESG (Environmental, Social and Governance) and the demand for green investment opportunities is growing rapidly – eventually also in shipping. At the same time, there is a growing awareness of climate risk among all stakeholders, including investors, lenders, shipping companies and cargo owners.
Several banks are now considering implementing alternative mechanisms to promote green investments, such as channelling loans from carbon-intensive to greener projects. For investors to be able to provide financing, they must understand the risk in the investment. In collaboration with Danske Bank a brief guide has been prepared, to inform what information a commercial bank needs to conduct investment analysis. Click here to download the guide.
In addition, there are both private and public support schemes, wholly or partly geared towards financing green ship technology. The NOx Fund, for example, has recently adopted a scheme to support pre-projects for fleet renewal.
Financing, guarantee and support schemes
Several public and private support schemes, investors and lenders have expressed interest in contributing to the financing of green fleet renewal. These are listed below.
Private financing

Reduced NOx emissions are the main goal of the Norwegian Business Sector's NOx-fund, under the framework of the NOx Agreement 2018-2025. Recently approved support for up to NOK 500,000 for pre-projects. Read more about the possibilities for support.

As one of the leading shipping banks in the Nordic region, Danske Bank is involved in many different arenas to help achieve both national and international climate goals within the maritime industry. Good financing schemes for green fleet renewal in Norway will be an important step towards achieving the climate goals and is, therefore, something we will actively contribute to.

Swedbank is one of the largest banks in the Nordic region with headquarters in Sweden. Swedbank Norway belongs to the Large Corporates & Institutions (LC&I) business area, and our long-term goal is to become the leading Nordic corporate banking player at ESG for medium-sized and large companies and institutions in the Nordic and Baltic countries. As a lender and investment bank, we contribute, among other things, to customers being able to reduce the negative impact on society and increase the positive impact through qualified advice and customized financing solutions. Read more here about our offer within sustainable financing:
Read more about Swedbank here.
Public financing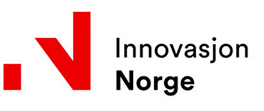 Innovation Norway

Enova has various support schemes that will contribute to reduced greenhouse gas emissions by 2030, and technology development and innovation that will contribute to emission reductions towards the low-emission society in 2050. For individual companies, it can be costly and risky to invest in the latest and most climate-friendly technologies. Enova can contribute financially to facilitate the implementation of projects.
Read more about Enova's offer to the maritime sector here.