The small-sized bulk and cargo fleet, an important part of transport along the Norwegian coast, has an average age of about 30 years. Thus, there is a clear need for green fleet renewal.
Goal of pilot project
Vard's goal with this pilot is to establish an innovative fleet renewal program of low- and zero-emission self-unloading vessels based on electric powertrain and automated loading/unloading solutions, adapted to anticipated market needs until 2050.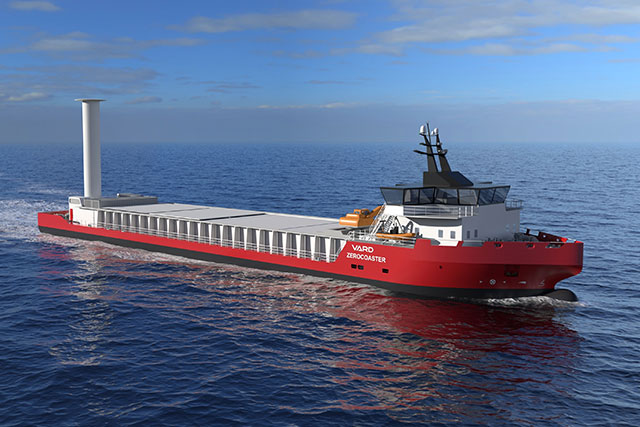 Status
The pilot was launched in April 2019. The pilot has mapped the small-sized bulk and cargo fleet, including typical operation patterns for the vessels and the logistics chains they are part of. The pilot has collaborated with HeidelbergCement and Felleskjøpet's pilot on sea transport of building materials and grain.
A flexible and modular ship design with scalable hull and modular power generation, with general arrangement and outline specification, has been developed for the following size segments, which have the greatest need for fleet renewal: 2000, 5000 and 8000 DWT.
Planning is now underway for a development project for further concept design and the mapping of possible support through public and private support schemes. The goal is to develop a design that meets the needs of the Fleet Renewal Programme for Cargo Vessels, which is established as part of the Green Shipping Programme.
Read more